News — Miami Medical Uniforms
Posted by Katie Harris on
Check out Maevn Uniforms new video, featuring their new Eon Active Line. These active scrubs, for an active nurse will keep you cool and dry. 
Posted by Katie Harris on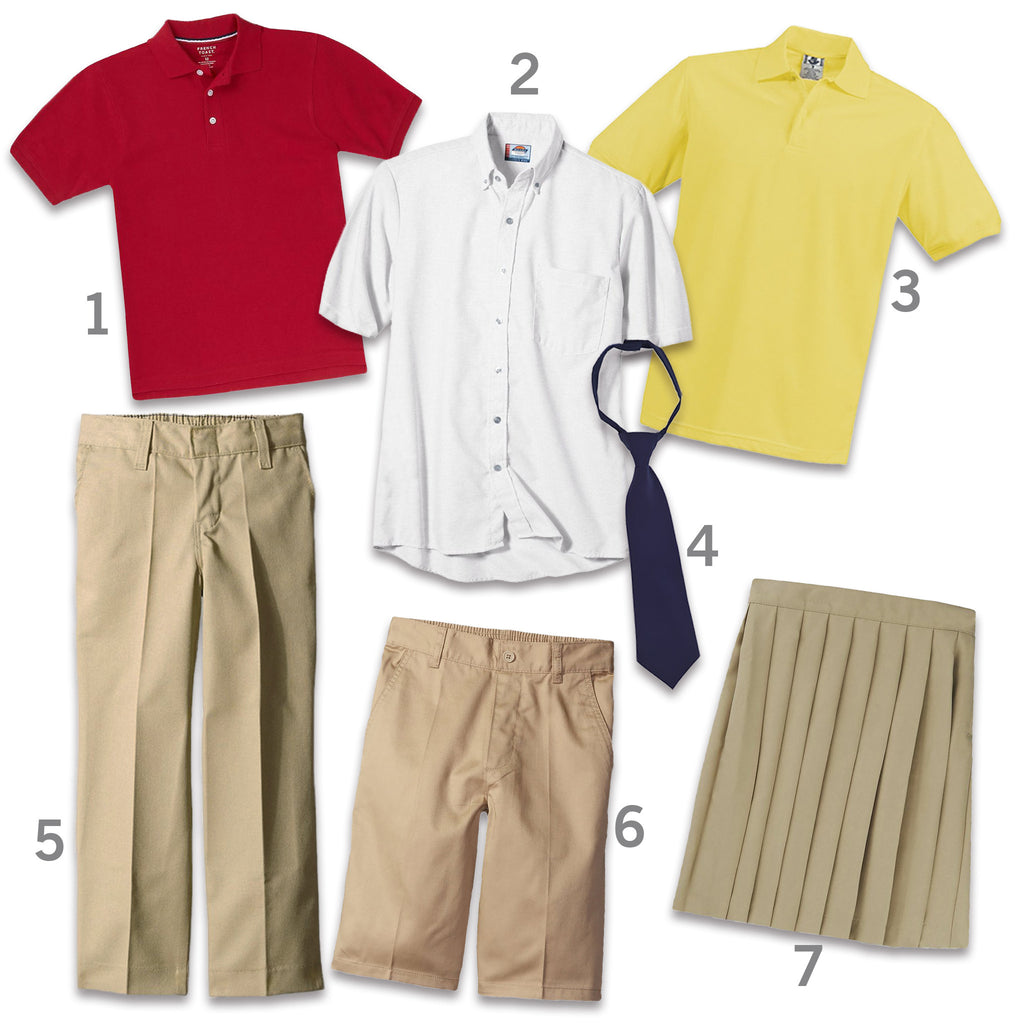 School is almost in session and we've put together this creative board to give you some style inspiration.  1/ French Toast Toddlers Short Sleeve Pique Polo Sizes 2T - 4T : We carry a variety of polos in many colors 2/ Dickies Short Sleeve Oxford Shirt : Button Down Oxford shirt comes in Blue, Tan and White 3/ School Uniform Kids Pique Polo : Multiple Colors. Available in Sizes 4 - 18 4/ French Toast Kids Adjustable Solid Color Tie Sizes 4 - 20: Comes in a variety of colors 5/ Dickies Kids Classic Fit Flat Front Pant Sizes 4 - 20:  Multiple Colors. Machine washable. 6/ Genuine Kids Double Pleated...
Posted by Katie Harris on
We have added some innovative products to our inventory: Introducing the new Maevn Eon Active line.  Wash and Wear Introducing a new wash and wear, wrinkle resistant material with minimal shrinkage. Freedom to Move This lightweight, soft and breathable mesh material combined with our styling, gives you a touch of performance while maintaining a professional look. Optimal Cool by Science Designed with active detailing and CoolMax fabric technology by Invista, it keeps moisture away from the skin, keeping the wearer cool and dry.  

Posted by Katie Harris on

    Welcome to our newly updated Jet Set Uniforms website. We added some great features to streamline your shopping experience, such as a category sidebar and the capability to purchase items on Facebook and Twitter. The new Jet Set Uniforms website marks a new era for us, as we celebrate our 26 years in the business. We are pleased to be operating out of the same location in Miami since 1990. Always keeping consistent with our high quality standards. We thank you for being our loyal customer! Enjoy your shopping experience!  

Liquid error (layout/theme line 390): Could not find asset snippets/disable-sold-out.liquid