News — Scrubs
Posted by Katie Harris on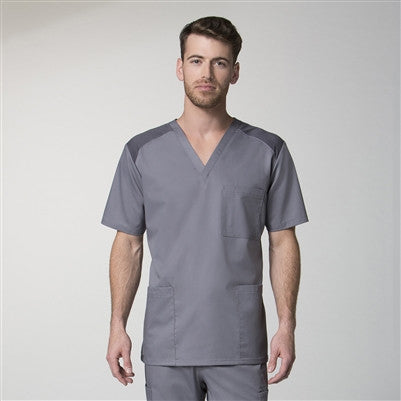 We wish all of you a very Happy New Year. The new year brings a new line of medical uniforms for men. These Maevn Eon Active moisture wicking scrubs, are specially designed to draw moisture away from the skin. They are lightweight, easy to wash, and wrinkle resistant.   These performance scrubs will keep you cool and professional. Check out our Eon Mesh Panel Top and coordinating Scrub Pants 5308,  8308 styles for a new look, for a new year.   
Posted by Katie Harris on
Check out Maevn Uniforms new video, featuring their new Eon Active Line. These active scrubs, for an active nurse will keep you cool and dry. 
Posted by Katie Harris on
We have added some innovative products to our inventory: Introducing the new Maevn Eon Active line.  Wash and Wear Introducing a new wash and wear, wrinkle resistant material with minimal shrinkage. Freedom to Move This lightweight, soft and breathable mesh material combined with our styling, gives you a touch of performance while maintaining a professional look. Optimal Cool by Science Designed with active detailing and CoolMax fabric technology by Invista, it keeps moisture away from the skin, keeping the wearer cool and dry.  

Liquid error (layout/theme line 390): Could not find asset snippets/disable-sold-out.liquid